Back To Listings
Position
Financial Wellness Coach
Organization
Cincinnati Works
Date Submitted
2023-04-20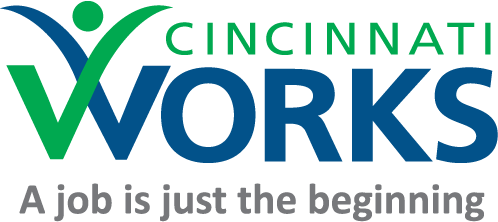 Job Summary
This role supports invidiuals participating in the Cincinnati Works Program thorugh community partnerships and employers. This person would assist in resolving current financial challenges while providing a wide lens on shifting their financial health approach to one that is more proactive.
Job Description
COACHING PHILOSOPHY
Workforce coaches believe in the Member's own wisdom and assist them in unlocking their potential. We believe Members own their individual goals and expectations and can change them. Coaching is a collaborative relationship that promotes Members making positive decisions for themselves by exploring options and information.
JOB SUMMARY:
This role will support individuals participating in Cincinnati Works services through partnerships with Community Partner organizations & Employers. The Financial Wellness Coach will assist individuals in resolving current financial situations while providing a wide lens on their financial health to shift the approach to proactive financial management.
PRINCIPLE RESPONSIBILITIES: (not all-inclusive)
Promote successful employment and financial growth of participants through regular contact to monitor and encourage progress and provide coaching on any issues or needs that arise.
Work with participants to complete a very detailed financial assessment by:
Documenting a budget and determine strategies for budget improvements.
Assessing their credit report/score and providing strategies for credit building.
Documenting their balance sheet and providing strategies for improving net worth.
Determining their readiness for credit building programs and other tools and resources.
Proactively marketing financial coaching services in conjunction with on-site job coaches and company management, as appropriate.
Tracking all participant data in Salesforce and other databases.
Assist the Director of Financial Wellness in developing, maintaining, and delivering financial workshops.
Email Address for Resume Submission
Thank you to our sponsors and partners